Dramatized History of Ezra Taft Benson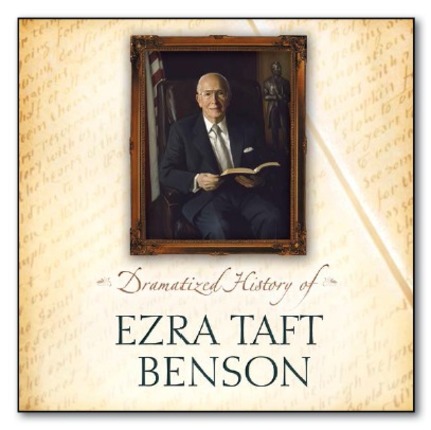 Product Description
As the last latter-day prophet born before the beginning of the twentieth century, Ezra Taft Benson represented a strong connection between the past and the exciting future. His great-grandfather, also named Ezra Taft Benson, knew the Prophet Joseph Smith. His life spanned many of the great discoveries of the new century, and he lived to see tremendous growth in the Church. Few who were alive during his administration can forget his great love for the Book of Mormon and the challenge he gave members to "flood the earth" with its teachings.
This dramatized series will take you from his humble beginnings in Whitney, Idaho; through his political career as a cabinet member in the Eisenhower administration; through his decades-long service as an Apostle; and, finally, through his administration as the thirteenth president of the Church. taken from painstaking research by Brian and Petrea Kelly, Dramatized History of Ezra Taft Benson will be a valuable resource for all students of the gospel and can be used for the Teachings of Presidents of the Church curriculum for 2015.
As a bonus, the CD also includes the complete talk "The Book of Mormon Is the Word of God," given in this beloved prophet's own voice.
Unabridged audio book