Primary Reminder Stickers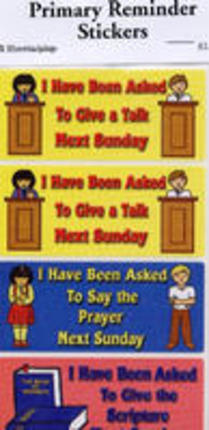 This product is currently unavailable.
Product Description
Great tool for Sunday school teachers to help remind the children in their class about giving talks, prayer, and scripture reading. This is great so parents can help their child get ready for next week's Sunday school class.
Reviews
love, but not practical for us
By

leslie

, Submitted on

2015-02-25
The children love these stickers, but we run out of prayer stickers because each week we assign 0ne talk, 0ne scripture, and two prayers, so I do not know if we want to keep ordering them, since we always run short of the one.
Write a Review