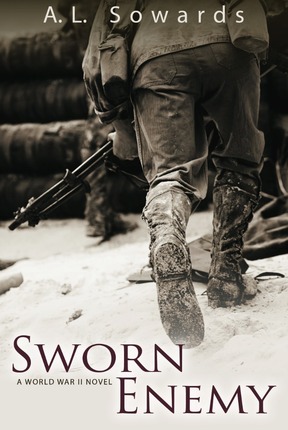 Product Description
June 1944
As World War II rages, the people of Eastern Europe are hopelessly trapped between two formidable forces: Hitler's Germany and Stalin's Soviet Union. In their midst, a band of heroes works to defend against the inevitable Communist takeover.
After narrowly escaping her Nazi captors, French Resistance worker Genevieve Olivier has fled to Allied territory with the help of American Lieutenant Peter Eddy. Their connection is undeniable, forged in the crucible of danger. But despite their blossoming feelings for each other, they must both finish the work they began . . .
In the safety of England, Genevieve hopes to find purpose as a nurse—all the while unaware that the Gestapo still seeks the woman who slipped through their grasp. When she is called upon to resume a life of danger as a French spy, will her desire to prove herself be her downfall?
Recruited by an elite special-ops team intent on thwarting the Nazis, Peter finds himself engaged in a personal battle as well—there is a traitor among his comrades. Deep in the Carpathian Mountains, Peter combats an unknown foe. The stakes are high as he fights to save the lives of his teammates.
They are miles apart, yet as Genevieve and Peter fight for their own survival, they find a common well of strength in their faith—and their determination to be reunited.
Unabridged audio book
Reviews
Wonderful Historical Fiction
By Lisa, Submitted on 2015-02-25
Peter and Genevieve have escaped France during WWII. They have a future of promise ahead of them, but a war that is still in progress. There is duty left to fulfill, their new found relationship must wait.
This is a gripping sequel to Espionage. A.L Sowards writes well and tells her story in a way that kept my attention. I loved her characters. Peter and Genevieve I already knew from the first story and was cheering them from the sidelines as they fought their battles. The unit that Peter becomes a part of for the second book are a likable bunch of men for the most part. They each have their own inner battles and pull together (mostly) in a crisis.
The books are researched well and really helped me to grasp the time period and the war. War in itself is tragic. I loved how the author showed that good people on all sides were called to fight. They had a sense of honor for their countries and rose up when called upon. The war veterans have my deep gratitude and respect.
I would recommend reading the first book Espionage before reading this one. It explains the relationship of the characters and why the Nazi's are so interested in Peter and Genevieve.
WONDERFUL STORY!
By Shauna, Submitted on 2015-02-25
This book is SO GOOD!
It pulls you in on page one and keeps you going as you fight, fear, love, and conquer right along with the characters.
You will be captured and give in to this wonderful telling of WWII happenings.
And your final release will be when you turn that last page and sigh knowing that what you read was wonderful, and heart-wrenching, and will forever be kept in your mind.
French Resistance worker Genevieve Olivier and Lieutenant Peter Eddy are on the run. Being captured and then escaping seems to be a way of life for them now.
Each would love nothing better than to just being together, but Peter is recruited to fight against the Nazis and Genevieve has sought shelter in being a nurse in England.
Before they can be reunited once again they must both fight against their "sworn enemy."
YOU WILL LOVE THIS BOOK!
Fast paced, clean & exciting historical fiction.
By Andrea, Submitted on 2015-02-25
I was able to read A.L. Sowards' WWII novel, Espionage, earlier this year, and I really liked it. My only complaint, if you want to call it that, was that I wanted more at the end. I liked the characters a lot and wanted to see what happened with them.
Luckily for me, Sworn Enemy takes up where Espionage left off, and readers are taken on an exciting ride following Peter and Genevieve as their lives are threatened (both together and separately) as they try to survive while fighting the enemy in war-torn Europe.
I really enjoyed getting to know more about Genevieve. She is such a strong character, despite her young age. She goes through a lot in Sworn Enemy, and exudes bravery in very trying circumstances in order to help the cause.
There is a lot of action in Sworn Enemy. Our main characters are separated for quite some time, and readers get to know several new characters. I became very interested about what would happen to two of the new characters, and was once again left wishing to know more about them when the book ended. The ending was good (not a cliff hanger), but I hope there will be another book to continue the story and end the war.
A few stories were being told at once, and as much as I enjoyed all of them, I found myself wishing a couple of times that more detail had been included about how the main characters felt after some big events took place.
This is a fast paced, exciting story that kept me reading as often as I could until I finished. I love that it is clean while still giving a realistic feel for some of the horrors of war.
Write a Review