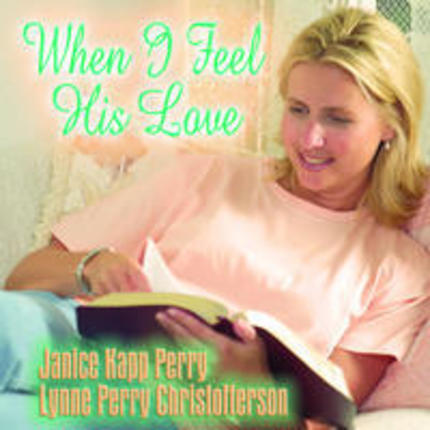 This product is currently unavailable.
Product Description
This landmark album for LDS women combines the talents of award-winning mother-daughter songwriting team Janice Kapp Perry and Lynne Perry Christofferson and provides more than an hour of inspiring and uplifting music for women in every age and circumstance of their lives. When I Feel His Love celebrates the cycle of life from teen, to young mother, to grandmother, as well as the final season of passing from this life. The title song was written for and premiered at the General Relief Society satellite broadcast from the Conference Center on Sept. 24, 2005.
Song Titles:
When I Feel His Love
Keeping Sheep
Family Ties That Bind
As Sisters in Zion
The Seasons of My Life
The Nest
Mother Is Another Name For Love
Be of Good Cheer
One Single Heart
Strength Sufficient For the Day
As a Mother
My Mother/My Daughter
The Woman You'll Be Someday
My Place of Prayer
Generations
Surround Yourself With Joy
Reviews
No reviews have been written for this product.
Look for similar items